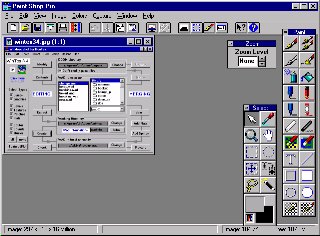 Once upon a time there was a wonderful shareware graphics program called Paint Shop Pro. Sadly, PSP has since ceased being distributed in a shareware version.

This older shareware version of PSP may not have all of the features of the newers versions, but is an excellent program for editing sprites for DooM.

It will quickly become a valued asset in your skin making arsenal.