Main | Tools and Materials | Winding the Coils | Cutting the Rings
Knitting the Maille | List of Weaves | My Armour Project | Accessories
List of Armour Terms


This page is currently under construction.
Please be patient while I get it working.
For the man who has everything, how about a nice pair of medieval long toed shoes, like the ones depicted in the picture below?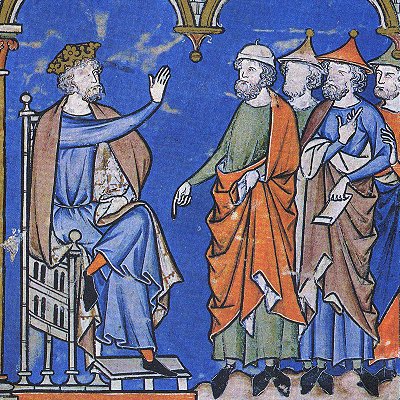 A king and his advisors wearing medieval shoes.
Well, this is what I have created for myself. The shoes are not completely finished yet, but already look very good, and have already been used at two demos.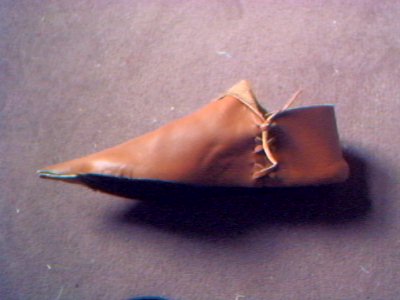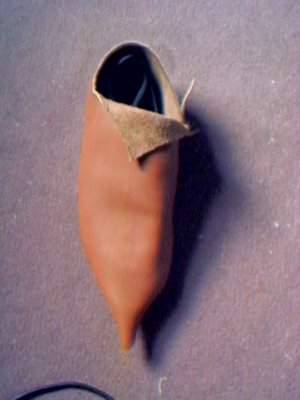 They were made by converting a pair of "wet shoes", by covering them with leather. The pattern I made during the process, however, is capable of producing other pairs of shoes completely from scratch, which I may try to do at a later date.

Main | Tools and Materials | Winding the Coils | Cutting the Rings
Knitting the Maille | List of Weaves | My Armour Project | Accessories
List of Armour Terms